---
Key Product Features:
1. LONG skate board
2. 63/50brushless motor
3. motor Mount
4. 80 meters away through the metal shieldhrough the metal shield hrough the
5. 350mah Built-In Battery w/ USB Charging Port Battery w/ USB Chargi
product data:
Brand: VANPRO
SKU: SKU1321
NAME:63 series (compatible 50)brushless motor electric skateboard Mount(6374/5065MOTOR)
Mount boss can into the Pulley wheel (Synchronization wheel inside hollowing outto )shorten
the Trucks fixed distance,Only suitable for round Trucks , Cautious purchased,
Make sure to machine your skateboard Trucks to 18mm diameter.
50,63 series brushless motor electric skateboard Mount, adapter motor screw fixing hole pitch: Φ 30.0 * 30.0, Φ40.0* 40.0(Compatible with two fixed hole spacing)
Adjustable belt, fit belt circumference 250-285
Mount structure design fixed hole position can be adjusted motor 4 fixed screw position,
thereby adjusting the size of the belt between the Pulley wheel elastic.
Material:
stainless steel + iron , Strong and durable hardness is not deformed
Specification:
net weight:250g
Trucks mounting hole diameter: 18MM
Trucks mounting ring outside diameter: 39MM
width: 63mm
length: 134mm
Motor mounting hole diameter: 4MM
Motor shaft opening diameter:11MM
Package Included:
1XStent 1X2.5MM L wrench
2X M4 A pair of screws 5XM6 Machine screws
Note:
- Please allow 1-2mm differs due to manual measurement.
- Due to the different display and different light, the picture may not reflect the actual color of the item. Thank for your understanding.

Physical display: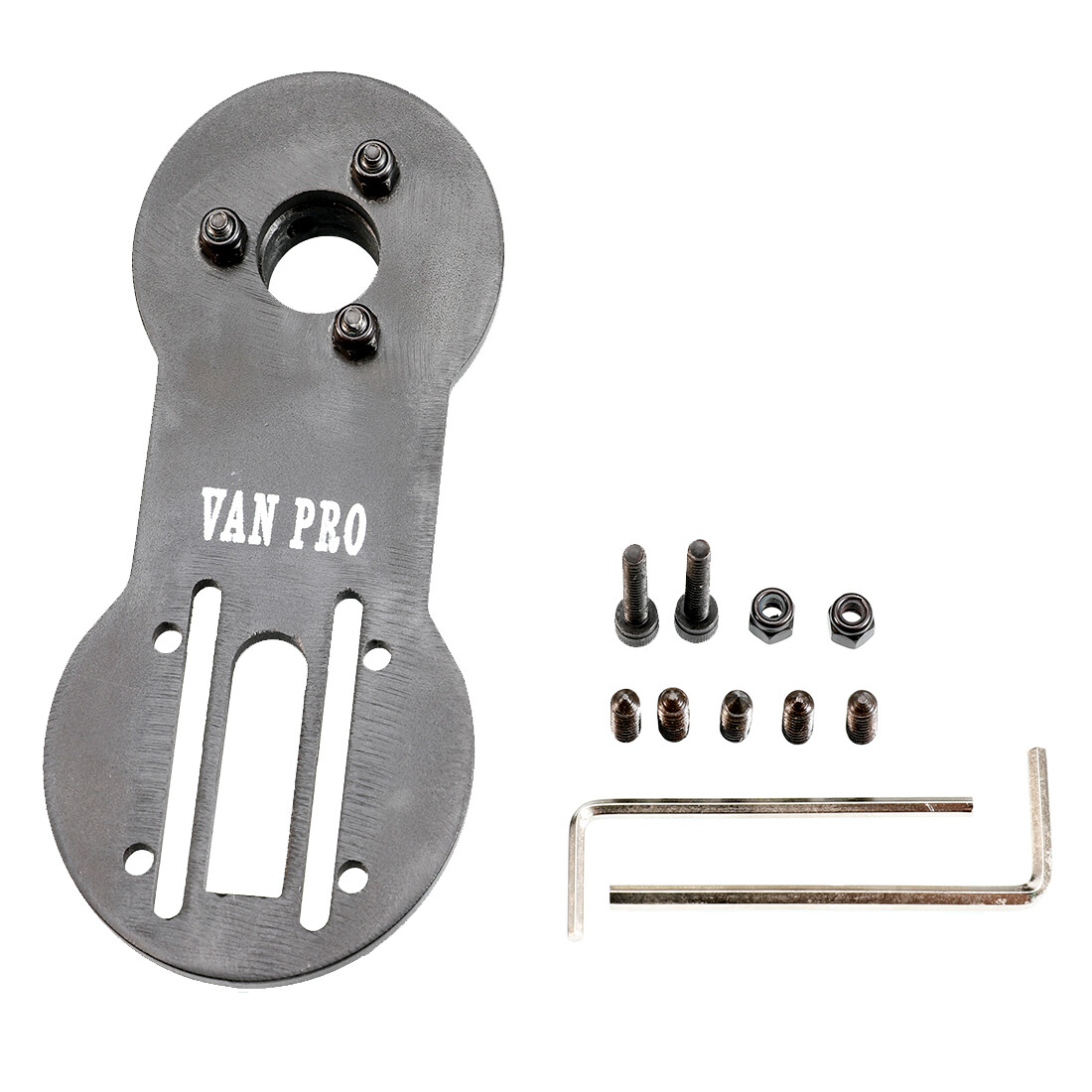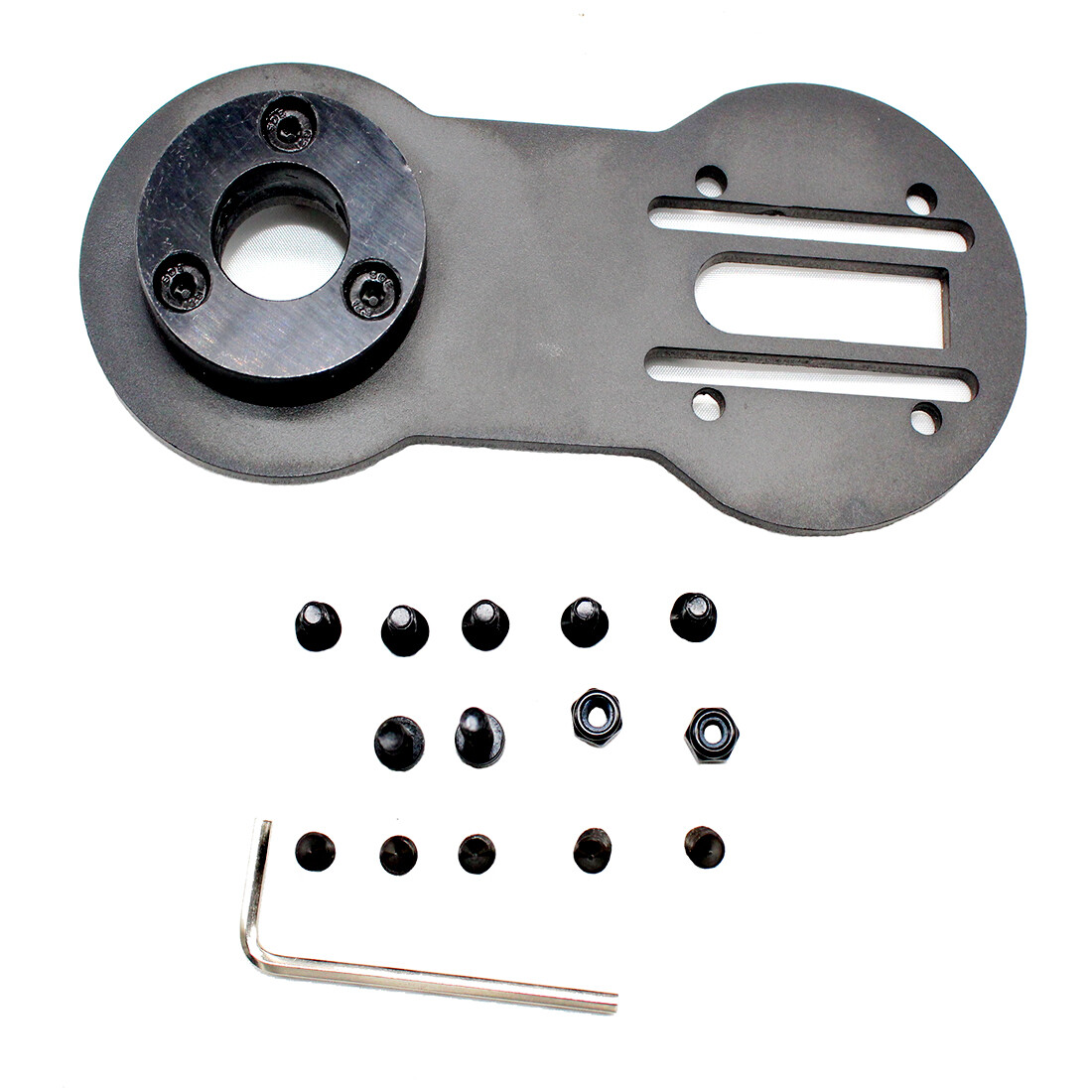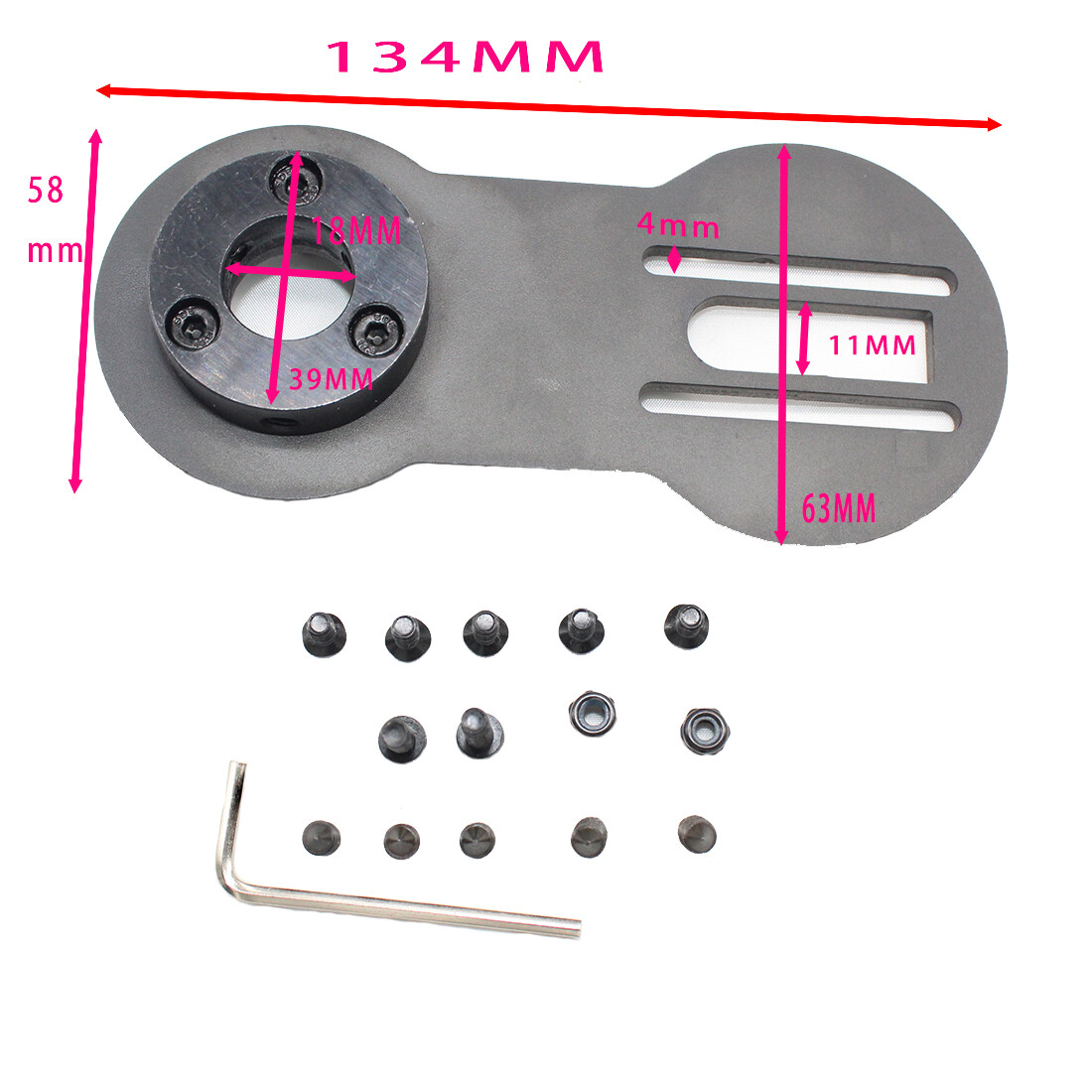 Installation Notes