---
VANPRO company introduction, electric skateboard DIY process, brand idea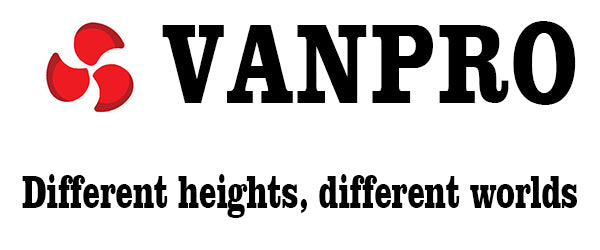 VANPRO : Different heights, different worlds
Only for the pursuit of avant-garde professional cool play products.
  An envy for Conan to master flying skateboard, with the knowledge for brushless power, wireless remote control. Trying skateboard accessories research, exploring some DIY accessories gradually, and constantly creating a wireless DIY electric skateboard. The feeling of the first free-sliding experience made me feel the joy of trying to explore fun!
深圳市万普  科技实业有限公司
地址:深圳市宝安区沙井镇地塘路55号
网站:www.vanproplus.com
电子邮件:sales@vanproplus.com
Shenzhen vanpro Technology Industrial Co., Ltd.
Founded in October 2015, the specialized production processes the electric sliding plate and the accessories, the quality is developed, continuously innovated, the product quality is improved, and the customer demand is met.
滑板到电动车的简介:
基本结构:遥控器向接收器发送信号 - 接收器连接到ESC(驱动器) - ESC驱动电机前进和制动 - 电机通过支架同步轮驱动车轮。(电池连接到ESC电源,充电时可以添加保护板。)
首先,确认您拥有的滑板类型:例如,长板,双弯,小鱼板(板型决定了桥,车轮,电池盒的尺寸)。
其次,确认桥的形状。传统的电动滑板改装支架装配有直径为18mm的轮毂和圆形杆桥。圆形杆桥可以自行修圆,建议使用非圆形杆代替从商家购买的杆。根据电桥规格选择电机支架。桥和电动机通过支架固定,它们通过与同步轮连接的皮带工作。
第三,确认车轮的规格,不同的车轮配备相应的同步车轮。通常选择带孔的轮子,因为可以设计合适的轮子。使用螺钉将车轮侧面的车轮拧入同步轮上的相关螺孔。将车轮和同步轮固定在一起。
7243轮尺寸意味着72是车轮的直径,而43是车轮的宽度。
四,驱动功率选择。电动滑板的普通电机尺寸为5065,而双驱动器考虑电机的长度,可以放置2个电机。
常用KV 270,320,400.KV。功率越小,负载越慢。反之亦然。ESC通常配备120A。注意电机ESC的兼容性,否则很容易阻止旋转。
五,电池电路。电池根据容量电压确定电池寿命,并由您自己选择。添加保护板作为充电保护电路是最佳选择。需要在滑板底部添加一个外壳。